Hello fellow foodies!
The Conscientious Eater is a space where everyone from every diet can find easy-to-make, completely plant-based recipes that are family and friend approved!
Whether you're a long-time reader or new here, I'm so glad you stopped by!
My Plant Based Recipes
The plant based recipes shared here at The Conscientious Eater are extremely healthy, absolutely delicious, and both family- and friend-approved. Whether you're an omnivore or vegan, I hope these simple, plant-based recipes are unintimidating and inspire you to include more plants in your diet.
You can expect one or two new recipes per week ranging from easy vegan breakfast recipes to decadent but healthy desserts and everything in between. Most of the recipes here use easy-to-find ingredients and simple techniques, making them perfect for all kinds of cooks. Additionally if you are unable to eat certain foods due to allergies (i.e. you are gluten free), don't worry! You are sure to find a plethora of recipes to suit your needs!
See all recipes!
---
What does "The Conscientious Eater" mean?
Conscientious (adjective):
governed by conscience; controlled by or done according to one's inner sense of what is right; principled
The name "The Conscientious Eater" doesn't refer to a single, perfect diet (does that even exist?), yet instead is meant to inspire everyone to consider individually what foods make them feel their best physically, emotionally and intellectually. Eating a mostly plant-based diet is what makes me feel my best, not only physically, but also mentally as I consider different environmental and ethical aspects. Whether you eat everything under the sun or stick to a strict diet, you are welcome to try out these recipes!
Everyone is welcome!
CONNECT WITH ME ON SOCIAL MEDIA!
---
PLANT BiASED
If you enjoy the recipes here at The Conscientious Eater, be sure to check out Plant Biased, my eBook full of tips, tricks and recipes to help you eat a more plant-based diet. It contains:
- my top 80+ recipes
- 6 eBook exclusive recipes
- my pantry staples
- protein sources for vegans
- vegan substitutes for recipes
- a weekly meal plan
- much more
Preview and Buy Plant Biased!
---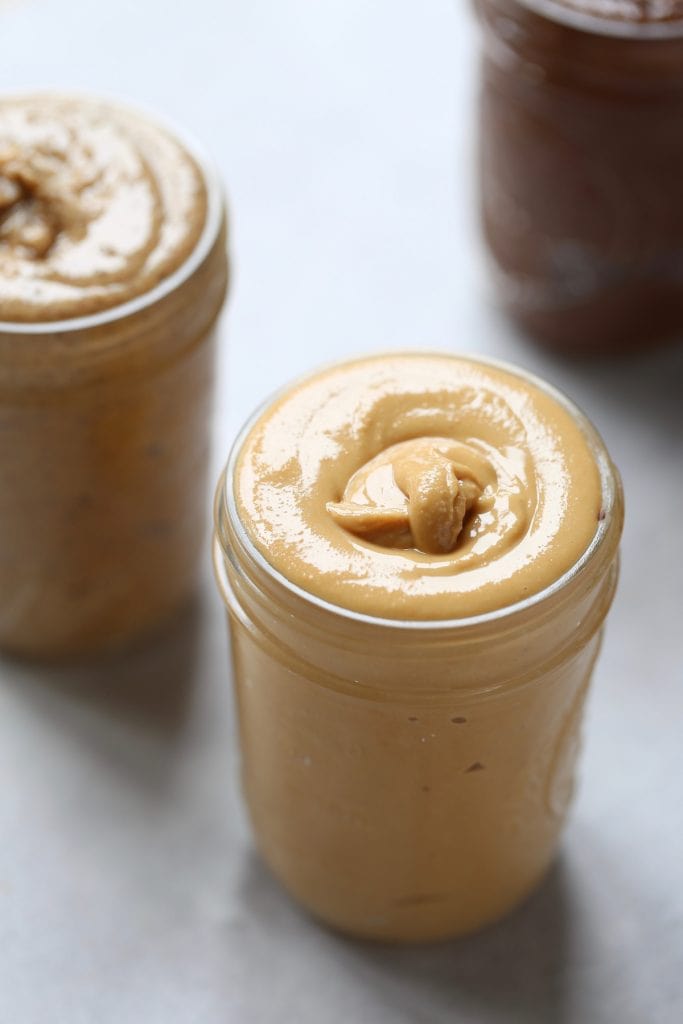 Cooking From Scratch
Being an expat overseas has forced me to learn how to make a lot of foods from scratch. If you are in a place where you don't have access to all the foods you want or simply enjoy making foods from scratch, be sure to check out the following:
---
Kitchen Essentials
Whether you are new in the kitchen or just curious about what appliances are used here on a weekly bases, be sure to check out my essentials page where I share my most loved and used kitchen appliances, utensils and ingredients. You can also check out my favorite camera equipment, books and parenting items.
My Kitchen Essentials!
---
Traveling The World!
Living as expats in South East Asia has made travel a huge part of my life. If you enjoy travel as much as I do, be sure to check out my travel page. There I share trip recaps and my favorite vegan restaurants from around the world. From gorgeous Stockholm to noisy, motorbike-infested Hanoi, there is an international destination for everyone.
---
Who is The Conscientious Eater?
Faith started The Conscientious Eater just after getting married in 2013. She is the primary recipe developer, photographer and content creator behind the blog. Her travels around the world and her expat life in Kuala Lumpur, Malaysia inspire many of her recipes.
Faith is first and foremost a wife and mother. At any point in the day you'll either find her being active outside with her daughter, creating recipes in the kitchen or hosting friends in her small, Malaysian apartment.
CONNECT WITH ME ON SOCIAL MEDIA!
---
Join 40,000+ Conscientious Eaters On Instagram!
I'm on Instagram all. the. time. I love posting InstaStories of our life in Malaysia, our travels around southeast Asia (& rest of the world!), and Harper being her sweet self. I use Instagram to announce when new recipes are out on the blog and also share simple, every day recipes that I'm creating in the kitchen. If you want to keep up with me in real-time in Kuala Lumpur, Malaysia...
---
P.S. Meet Brett Too!
My husband, Brett, is the brains behind the technical aspect of the blog. The blog wouldn't be what it is now without him. You can learn from Brett on the following pages about how to start, grow and monetize a food blog...