New Year, Fresh Recipes!
Get Your Meal Prep On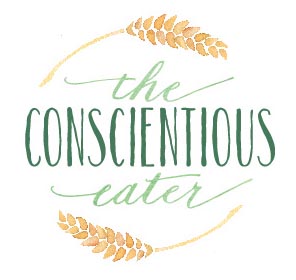 Easy Plant-Based Recipes + Meal Prep
Whether you are fully vegan, plant-based, or simply plant-biased, The Conscientious Eater is the place for you to find easy-to-make, completely plant-based recipes that are delicious and will have you feeling great afterwards!
First time to the site? START HERE.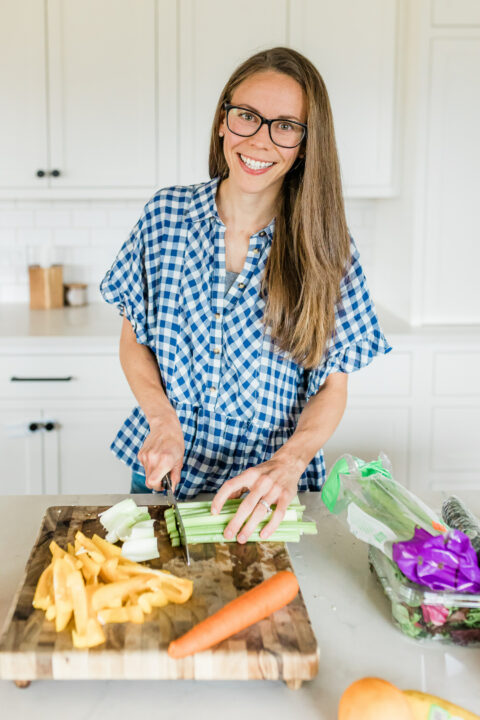 Meet Faith
I'd love to help you be plant biased! I'm a digital nomad living in Kuala Lumpur, Malaysia and a new mom of two cute kiddos.
Connect with me on: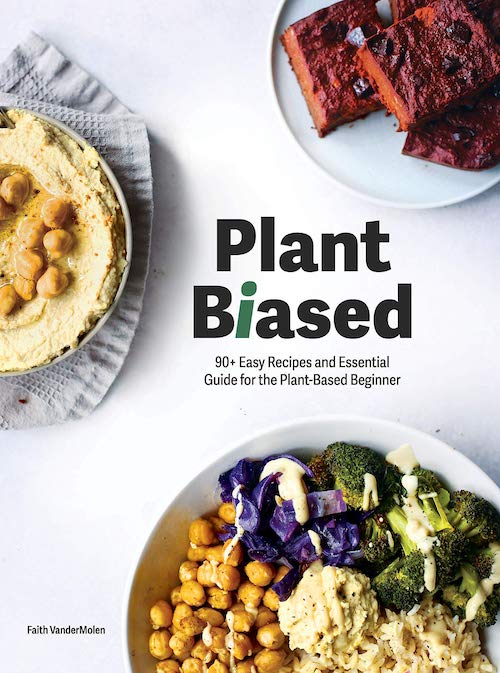 PLANT BiASED
a beginner's guide to eating a more plant-based diet in 2021
PLANT BiASED is the ebook I wish I had when I went vegan back in 2013! I wrote this ebook to give you everything you need to start living a more plant-biased life today!
---
1 Week Of FREE Meal Prep!
People are loving this plant-based meal prep for beginner's guide!
The guide includes recipes for the week, meal ideas, text instructions in the PDF, and video instructions on YouTube (link in PDF).
This will be one week of delicious plant-based meals!
---
---
Join 40,000 Conscientious Eaters On Instagram
Instagram is definitely my favorite platform to connect with people on! Get plant-based recipe inspiration and follow along with my InstaStories from around the world. Don't be shy to DM me either!
---
PLANT-BASED RECIPES
The plant-based recipes shared here at The Conscientious Eater will make you healthy on the inside and smiling on the outside. They are all tested and approved by family and friends.
Whether you're an omnivore or herbivore, I hope these simple, plant-based recipes are unintimidating and will inspire you to be more plant-biased in your diet.
or you can view my
---
BREAKFAST
If you don't know where to start, check out my
Easy Plant-Based Breakfast Ideas.
Also, be sure to check out these favorites:
5 Overnight Oats Recipes
Healthy Chocolate Breakfast Muffins
Maple Pecan Baked Oatmeal
The Best Savory Breakfast Sandwich
---
MAINS
My main dishes are organized by cuisine or type.
Here are just a few of my faves:
Quick and Easy Vegan Miso Noodles
Buffalo Chickpea Salad Sandwiches
Red Lentil Pumpkin Soup
Creamy Peanut Butter Sweet Potato Curry
By Cuisine
By Type
---
DESSERTS
Satisfy your sweet tooth with these amazing vegan dessert recipes!
If you're gluten free, I've got a special gluten-free dessert recipe page for you!
Some of my all-time favorite vegan dessert recipes are:
Peanut Butter Swirl Brownies
3 Ingredient Cereal Crunch Bars
Homemade Almond Joys
Chewy Oatmeal Apricot Almond Cookies
Fudgy Sweet Potato Brownies
---
CONDIMENTS
Homemade condiments can turn the most boring of meals into something spectacular! I always like to have a homemade condiment on hand so I can whip up quick and easy meals.
Some of my personal favorites are:
Lemon Miso Tahini Dressing
The Best Hummus
Homemade Peanut Butter
Vegan Cashew Sour Cream
---
DRINKS
Whether you fancy juices, smoothies, hot chocolate, coffee or tea, you'll be sure to find a healthy, vegan option here! You can also learn how to save money by making your own homemade non-dairy milks!
These drinks always hit the spot:
Refreshing Green Smoothie
Homemade Almond Milk
Vegan Bulletproof Coffee
Easy Chocolate Milk
---
SNACKS
Whether you like sweet or savory foods, you're sure to find a healthy, plant-based snack here. From different flavors of homemade hummus to chewy, sweet granola bars and energy bites, there is a snack for everyone!
Some of my go-to snacks are:
Chewy Popcorn Granola Bars
Homemade Whole Grain Sesame Crackers
Curried Carrot White Bean Hummus
Chocolate Orange Bliss Balls
---
BREADS
This breads section is full of easy, delicious homemade breads for every occasion.
Some bread recipes that I'd hate for you to miss are my:
Chickpea Flour Banana Bread
No Knead Whole Wheat Vegan Sandwich Bread
Vegan Irish Soda Bread
Vegan Creamed Corn Cornbread
---
Featured In