This post has vegan-friendly reviews of Avo, Graze, Wild Cow, Five Daughters Bakery, Frothy Monkey, Hopdoddy, Coco Greens, VN Pho, Barista Parlor & more!
---
Once Brett and I decided that we were going to come back to America and have Harper in Nashville, Tennessee, I started getting excited for the time before her birth when we'd have some free time to explore the city. Brett's parents live in Nashville and we had been there a number of times before to visit, but it always seemed to be over a short weekend or during a time when we'd stay closer to their home. This time, with lots of prenatal appointments in town, I wanted to make an effort to check out some of the vegan friendly restaurants that had been on my list for ages.
I was pleasantly surprised with how many different vegan friendly restaurants we were able to visit, some of which we went to multiple times because they were so good!
I hope this post can help you plan your time in Nashville and provide you with lots of yummy restaurants with vegan options!
Jump To
Avo
Avo, while a little on the pricier side, was another amazing fully, plant-based restaurant. Their menu isn't too extensive, but everything we ate over the few times we visited was delicious. Our favorite entrees were the kale vegan caesar salad and the two burger options. Their tomato soup was also amazing. As for desserts we tried the raw brownie and chocolate tart and they were both so rich and decadent and worth the price in my opinion!
Graze
Ah Graze. We were only able to eat here once, but it was some of the best vegan food I've ever eaten. They have a fully vegan brunch menu on the weekends that we were hoping to try out, but never got around to it. Their portion sizes are huge and they have some unique flavor/ingredient combinations. For dinner, Brett ordered the special, which was dense, flavorful quesadilla with faux meat and yummy cream sauce. I got a shaved brussels sprouts and mushroom pesto sandwich that was to die for, alongside a side of cheesy broccoli. For dessert we ordered the chocolate chip cookie dough cheese cake, which was a cashew based dessert and it was also delicious. This was one restaurant which I wish we could have eaten at multiple times in order to try out all the different vegan menu options. Next time!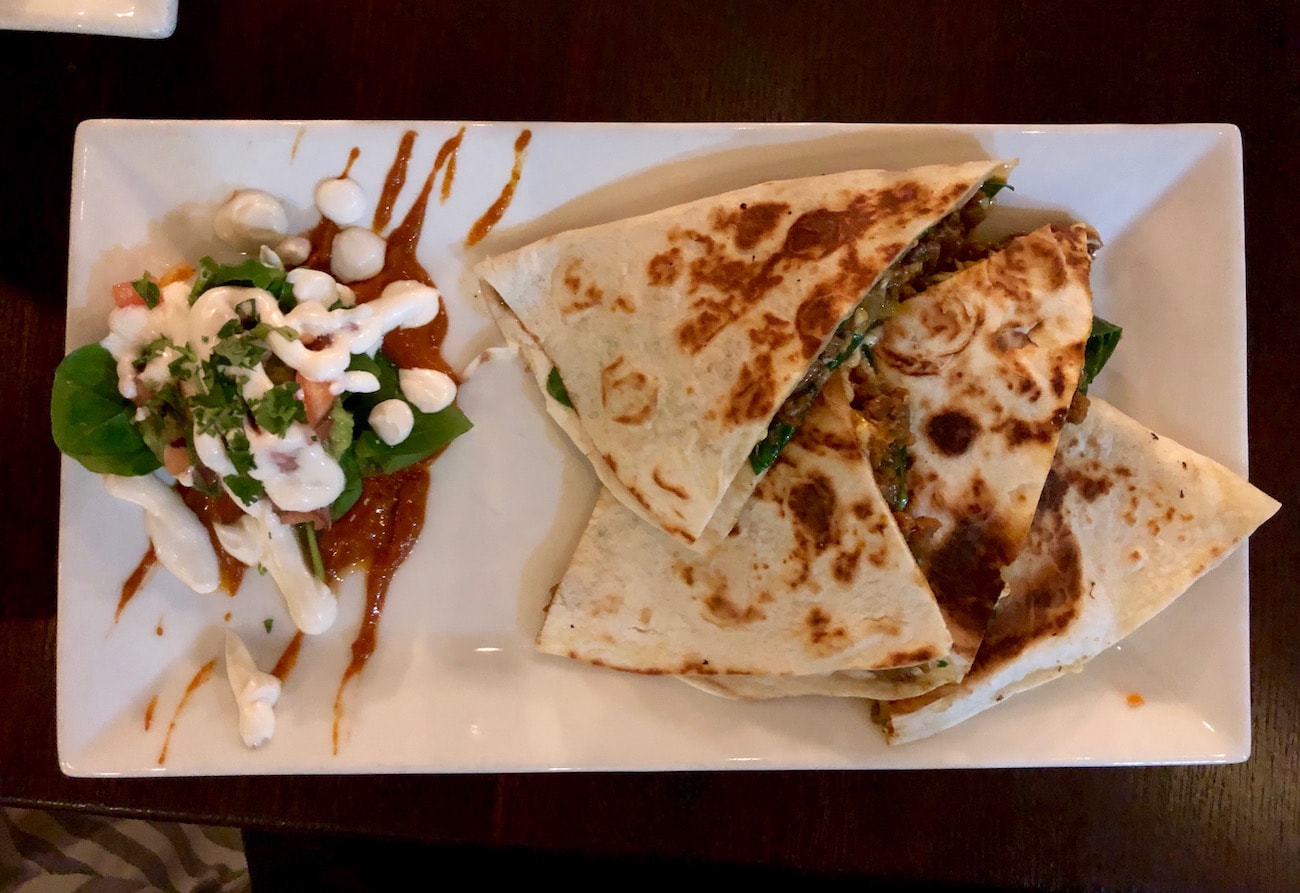 The Wild Cow
The Wild Cow is a classic, Nashville vegetarian restaurant in my mind, as it was the first vegetarian/vegan friendly restaurant I ever ate at in Nashville. They have all kinds of different vegan meal options, from comfort junk food to healthy nourish bowls. Their taco sampler entree is delicious as well as their massive stack of nachos. I also enjoyed their faux cheese and meat in the Philly cheesesteak sandwich, while Brett wasn't as impressed.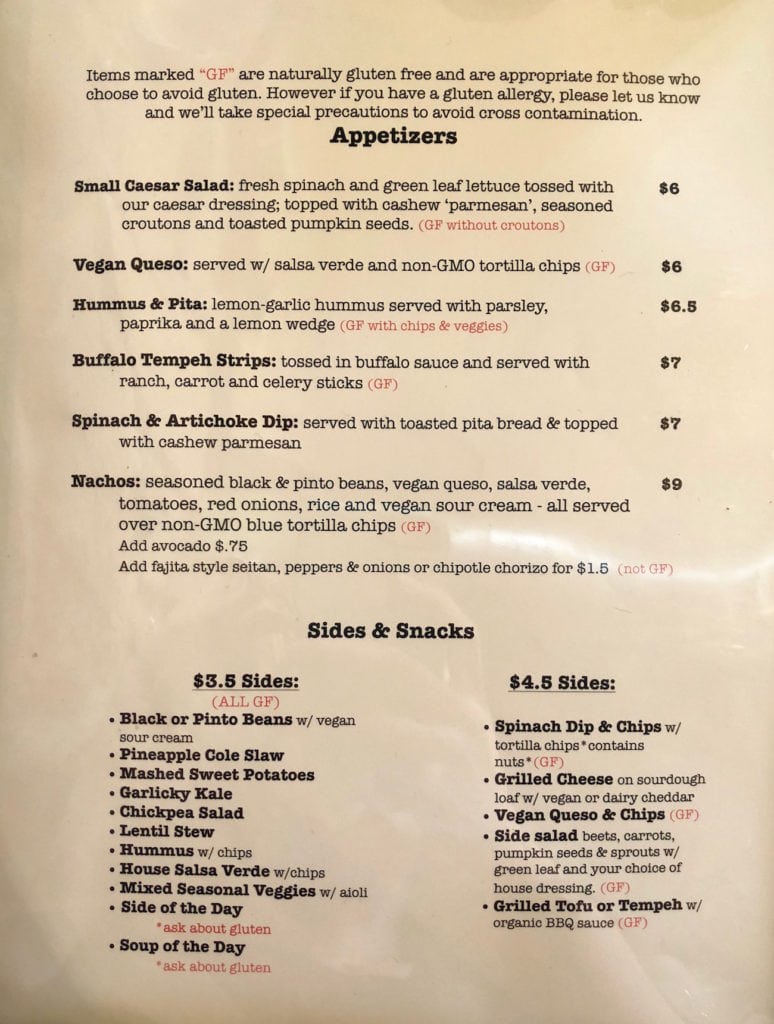 Five Daughters Bakery
Five Daughters Bakery is a well known doughnut shop with a few locations around Nashville and they actually have vegan doughnuts! It can be hit or miss if you get there later in the day, but every day they should have vegan options. I'm easily pleased and loved the simple flavors that I was able to try. Brett, my husband, who also tried their non-vegan flavors didn't think the vegan doughnuts were as good as the 100 layer non-vegan doughnuts and I get that. However, if you're looking for some sweet, doughy deliciousness, definitely go to Five Daughters Bakery! It's obviously a great place to visit for sweet treats if you're traveling with a group that wants both regular and vegan options!
The Frothy Monkey
I feel like everyone who has been to Nashville knows about The Frothy Monkey. It has a couple locations and has breakfast, lunch and dinner options as well as delicious coffee, sweet drinks and baked goods. The first time we visited I got the golden monkey (a turmeric latte) and a bagel and hummus sandwich. They have a couple vegan entree options and many of their signature coffee/sweet drinks can become vegan options since they have lots of non-dairy milk options. Unfortunately none of their baked goods were vegan, but I loved their signature drinks and the atmosphere was lively and relaxed. It's often crowded here and can be hard to find seating, so go early if you're hoping to get a good seat!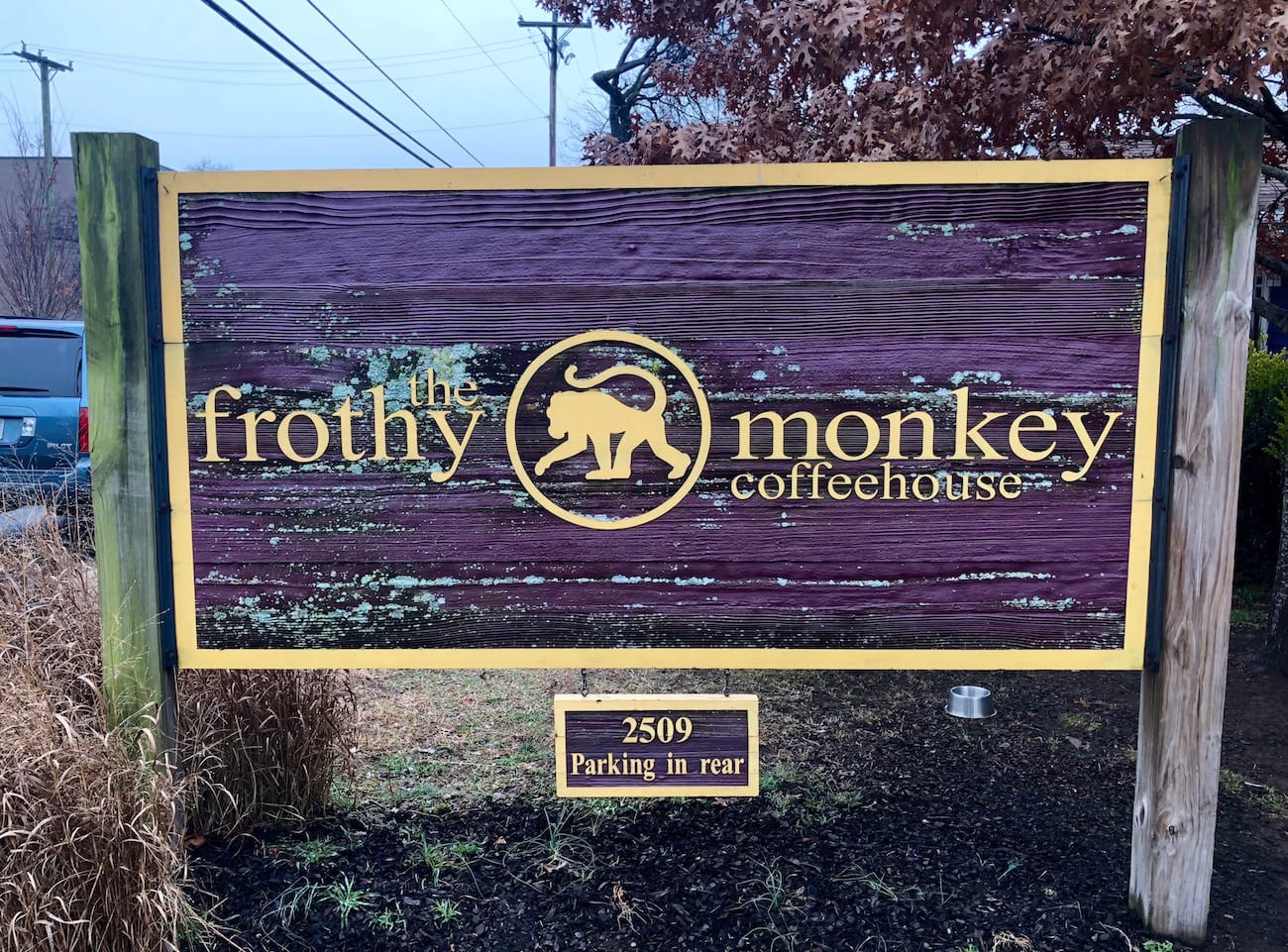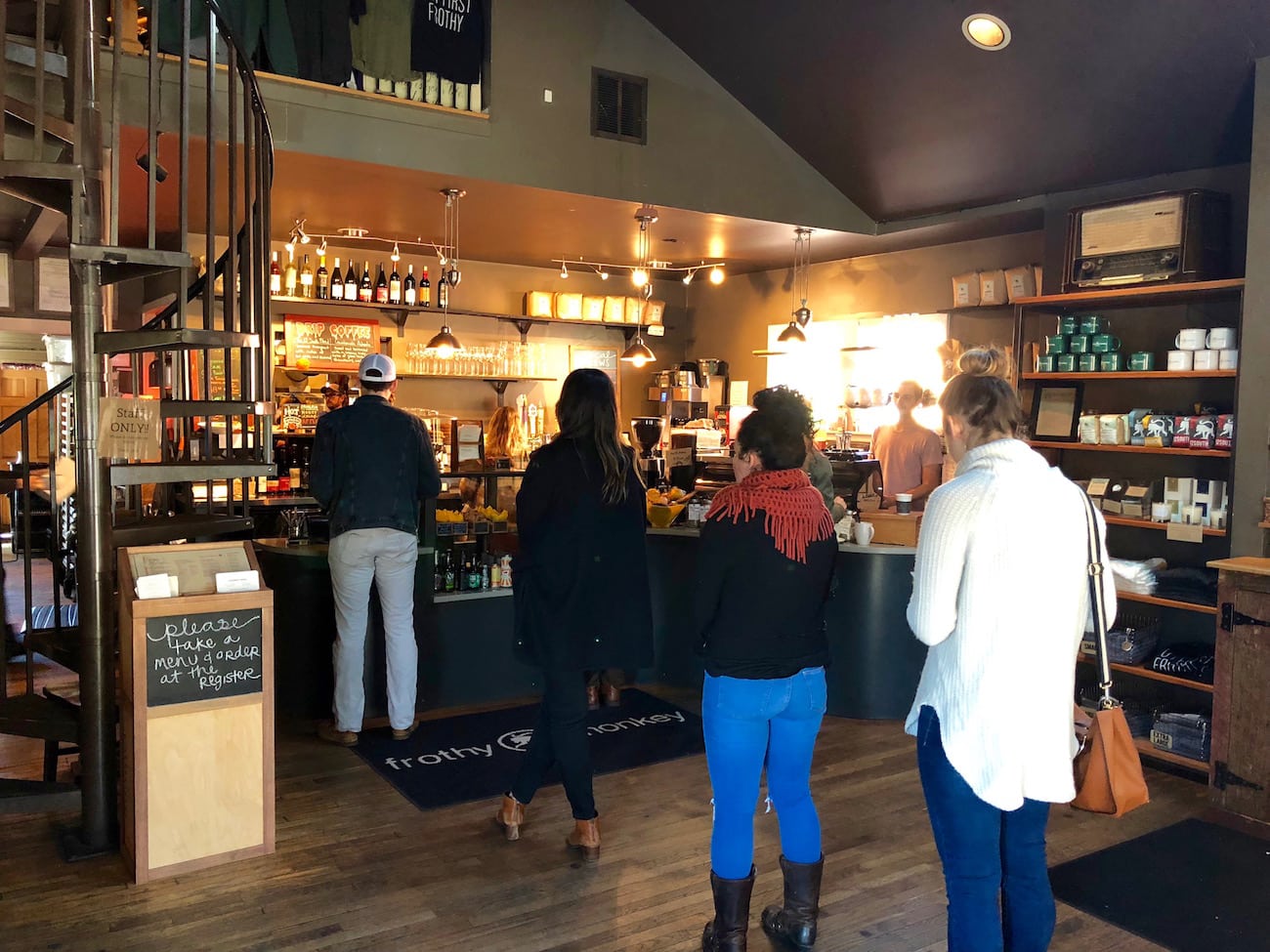 Hopdoddy
Hopdoddy is a burger chain that is slowly spreading to different cities around America and they have a location in Nashville! I'm including this restaurant because, in addition to a few salads, they offer the fully vegan, impossible burger that surprisingly mimics real meat and is delicious. Their fries are also amazing and they sell different kinds of fun drinks, including my favorite: kombucha! It's another great location that has great regular and vegan options!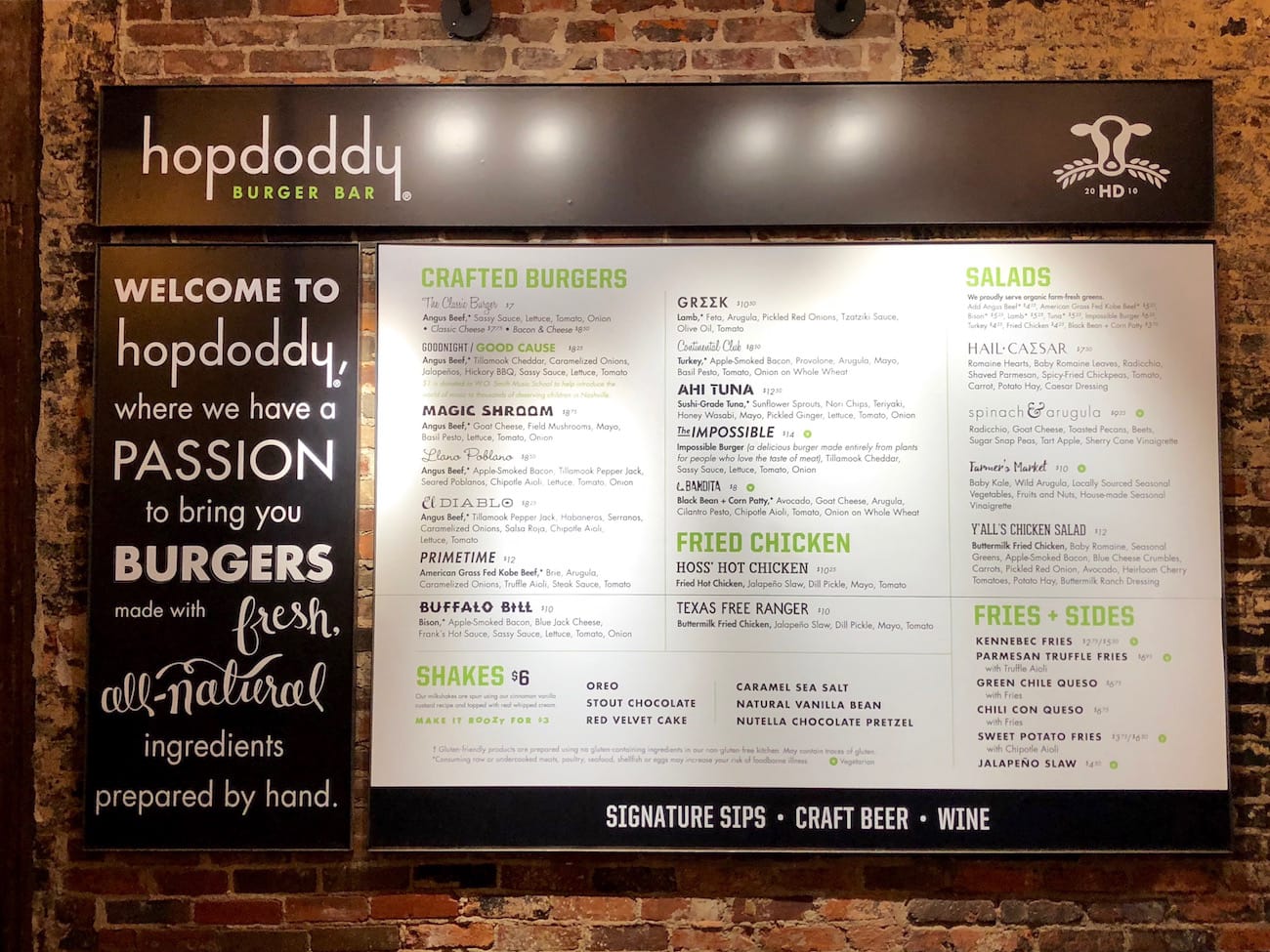 Coco Greens
Coco Greens is a fully vegan restaurant that offers lots of healthy meals. While the entrees we ordered weren't anything to write home about, they were delicious, healthy and filling. It's the kind of restaurant that you could eat at multiple times in one day and still feel light and satisfied...more like healthy, home-cooked plant based dishes! We ordered the veggie burger with a side of squash mac and cheese as well as a spicy curry dish. Both were light and flavorful! The restaurant also has a mini shop attached which sells vegan snacks and products.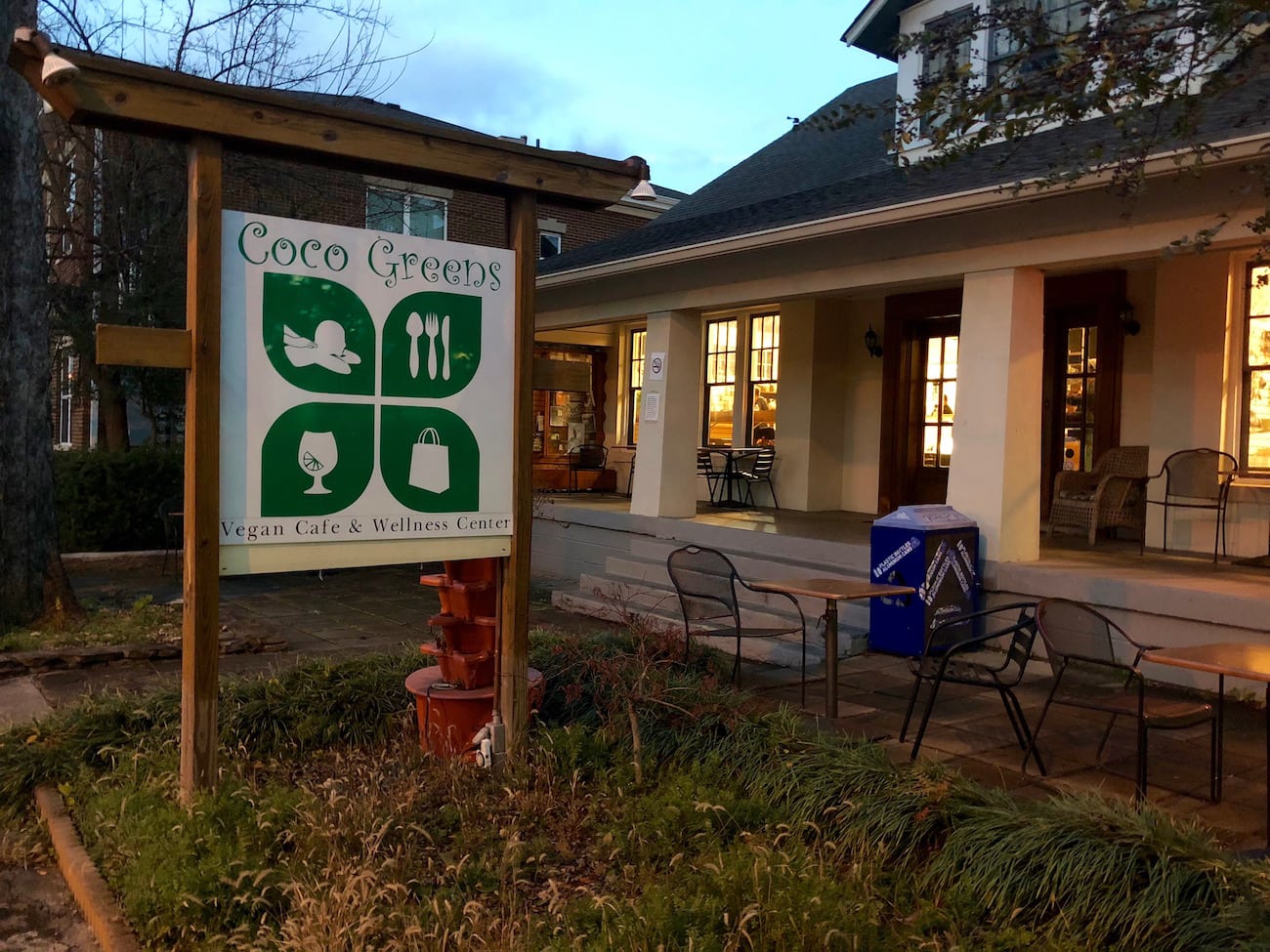 VN Pho & Deli
If you enjoy Vietnamese food than you have to eat at VN Pho & Deli. It's right across the street from K&S World Market which is a massive asian market. They sadly don't offer vegetable broth pho, but they have delicious dry noodle dishes which can be ordered with tofu. I don't believe they have tofu spring rolls or banh mi on their menu, but we just asked if they could do tofu instead of meat and they said yes. They need to add those two vegan options to the menu, because they were the best tofu banh mi and spring rolls I'd ever had!
Royal Boba
I'm obsessed with boba tea, but I can find it hard to find dairy free options at many boba tea shops. I called Royal Boba before we made the drink there to double check that they had dairy free milk options and they not only had dairy free milk, but all of their flavors are made from scratch instead of from powders! Yes please! They also allow you to choose how sweet you want your drink and they offer a variety of add-ins, not just tapioca pearls. I so wish I had discovered Royal Boba earlier as it was one of the best boba tea drinks I had ever had. I ordered the Thai Tea with boba and I would highly recommend this combination!
Barista Parlor
We randomly discovered Barista Parlor when Brett was in need of some coffee one day. We were immediately taken aback by the amazing aesthetics of this beautiful, hip coffee shop. It has a large open layout with lots of fun nick-knacks and snack options around. They also have some outdoor seating so you can enjoy your coffee outside on a nice, Nashville day. They ofter non-dairy milks as well and the iced, almond milk coffee I ordered was delicious.
Anatoli Turkish Restaurant
I probably never would have discovered Anatoli Turkish Restaurant if it wasn't for my in-laws. They treated us to dinner here after taking us to see the Nutcracker a few days before Christmas. This restaurant is amazing and has quite a few vegan options. We ordered some starters including falafel and then I ordered a vegetarian sampler platter and just sub one or two things to make it entirely vegan. It came with falafel, pita, hummus and stuffed grape leaves. Yum! The tea there is also amazing and they give you lots of free refills.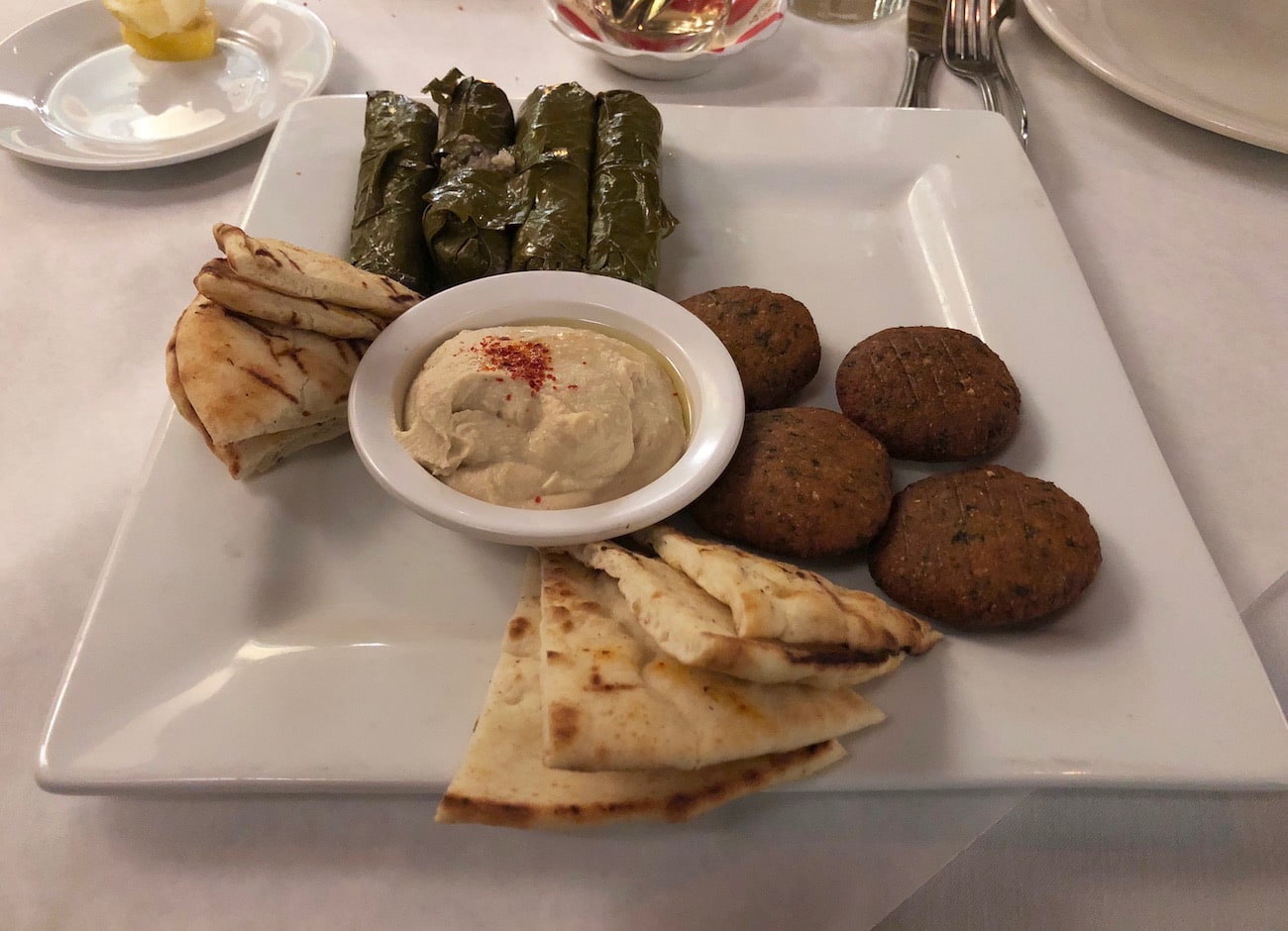 ---
I'd love to know who of you have been to Nashville before and if there are some vegan friendly restaurants that you would add to this list. We will definitely be back over the years so I'd love your recommendations!