Summer is the perfect time to include more refreshing and light summer salads into your diet! These vegan summer salads will make the perfect quick lunch or hearty dinner side dish.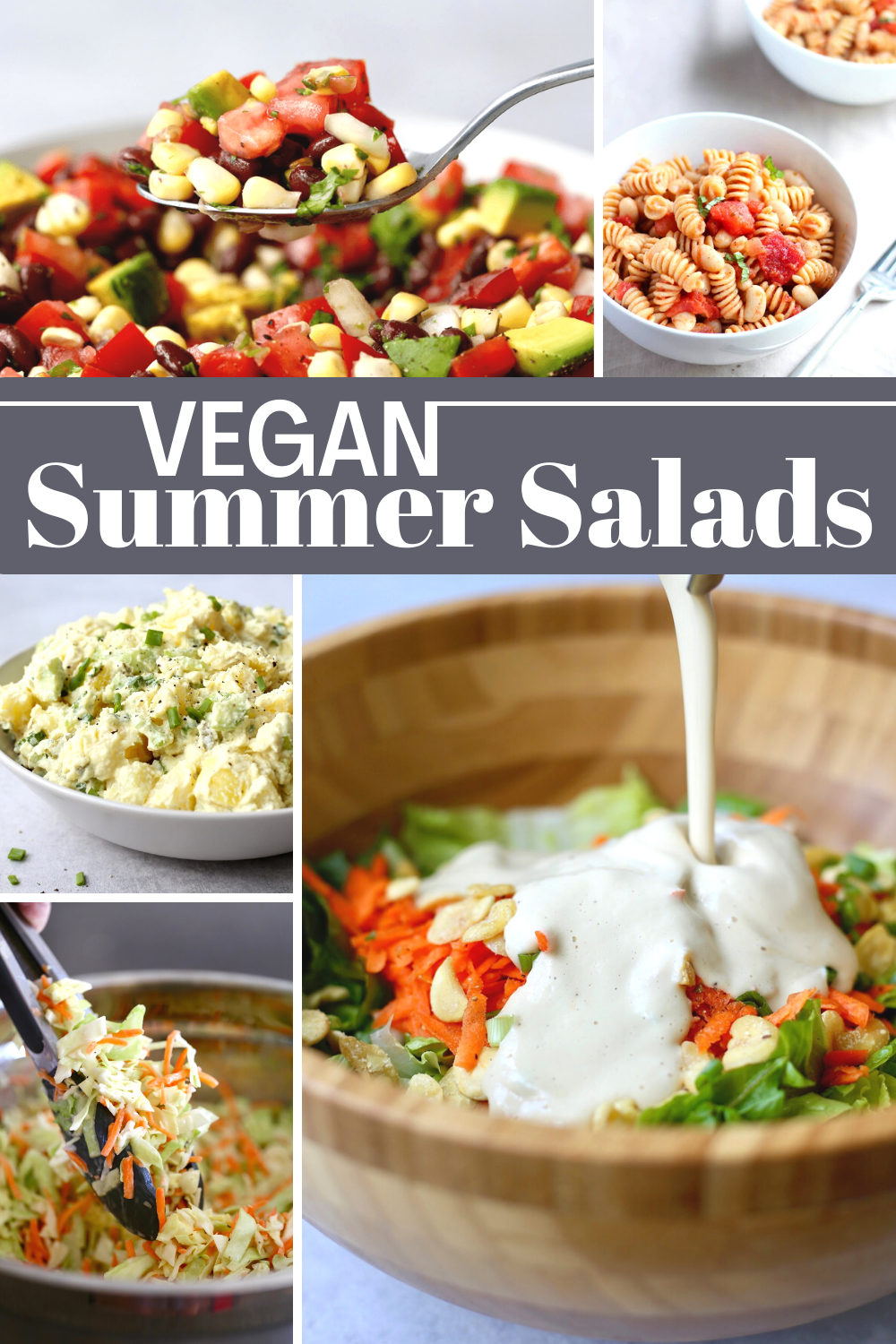 I love salads all year round, but especially in the warm summer months.
If you think salads are boring, it's probably because you're not making them correctly!
By swapping out the greens you use as your base and adding lots of flavorful and hearty toppings and textures, you'll soon grow to love salads.
My Favorite Vegan Summer Salad Recipes
Salads can be so much more than some lettuce, a few toppings and a dressing!
Summertime is a great time for black bean and corn salads, potato salads, quinoa salads, pasta salads, couscous salads, and rice salads!
You'll find recipes for all of these different kinds of salads below!
If you do want to make your own homemade salad dressing (which I highly recommend), you have to try out my favorite homemade dressing recipes listed out below:
Vegan Summer Recipe Inspiration
For more vegan summer recipes inspiration, check out my 92 Easy and Healthy Vegan Summer Recipes roundup.
Vegan Salad Inspiration
You can use the filters on my recipes page to filter for salads (or whatever you want!) This link will take you directly there - all vegan salad recipes on The Conscientious Eater.
Vegan Summer Salad Recipes