Enjoy all the chips and salsa you want with these easy to make Homemade Oil Free Baked Tortilla Chips!
I've been getting pretty good at this whole buying food off Taobao thing.
For those of you who don't know, Taobao is like the Amazon of China...and it's amazing! My life here would not be the same without it. I've bought my oven, baking dishes, lots of furniture, canned goods, clothes, storage bins and jars, spices and ALL the food off taobao since moving to China. It's cheap, ships right to my apartment and makes life in China feel semi-normal. Please let me know if any of you live in China and would find it helpful for me to share a post with links on the items I buy!
I don't know what it is, maybe my improved Chinese, but lately I've been able to find so many items on Taobao that I had trouble finding before. Like Oil/Salt/Sugar Free Corn Tortillas that ship in a mini Styrofoam cooler straight to my house. What the?! Tortillas that don't contain tons of weird ingredients were one of the food items I really missed. Homemade Tortillas taste amazing, but can be tedious and time consuming to make. From what I remember, Trader Joes and other stores in America had so many healthy tortilla options, but that's not the case here. Thankfully, the other day I discovered these Healthy Corn Tortillas for cheap-o dollars and we've been enjoying them often with beans, sweet potatoes, roasted veggies and salsa ever since.
They also allowed me to try out Homemade Oil Free Baked Tortilla Chips for the first time, something that I've been wanting to try for ages. After going through a little cooking rut a couple of months ago, it feels so good to be back in the kitchen lately experimenting with lots of new inspiration, joy and food items.
Now, the process of making tortilla chips from tortillas isn't anything new and I definitely didn't come up with the idea, but I'm definitely kicking myself for not trying it sooner. They couldn't be easier to make and they stay crispy for ages. I like them best with just some salt on top, but feel free to get creative and add additional spices like chili powder, cumin, pepper etc. However, I did find that certain spices gave the tortilla chips a burnt, bitter taste so just experiment until you find what works best.
These Homemade Oil Free Baked Tortilla Chips go great with any Mexican meal, salsa, guac or even hummus. Please let me know if this post inspired you to make your own Homemade Oil Free Baked Tortilla Chips. Leave a comment or take a picture and tag #theconscientiouseater on Instagram so I can see your creation!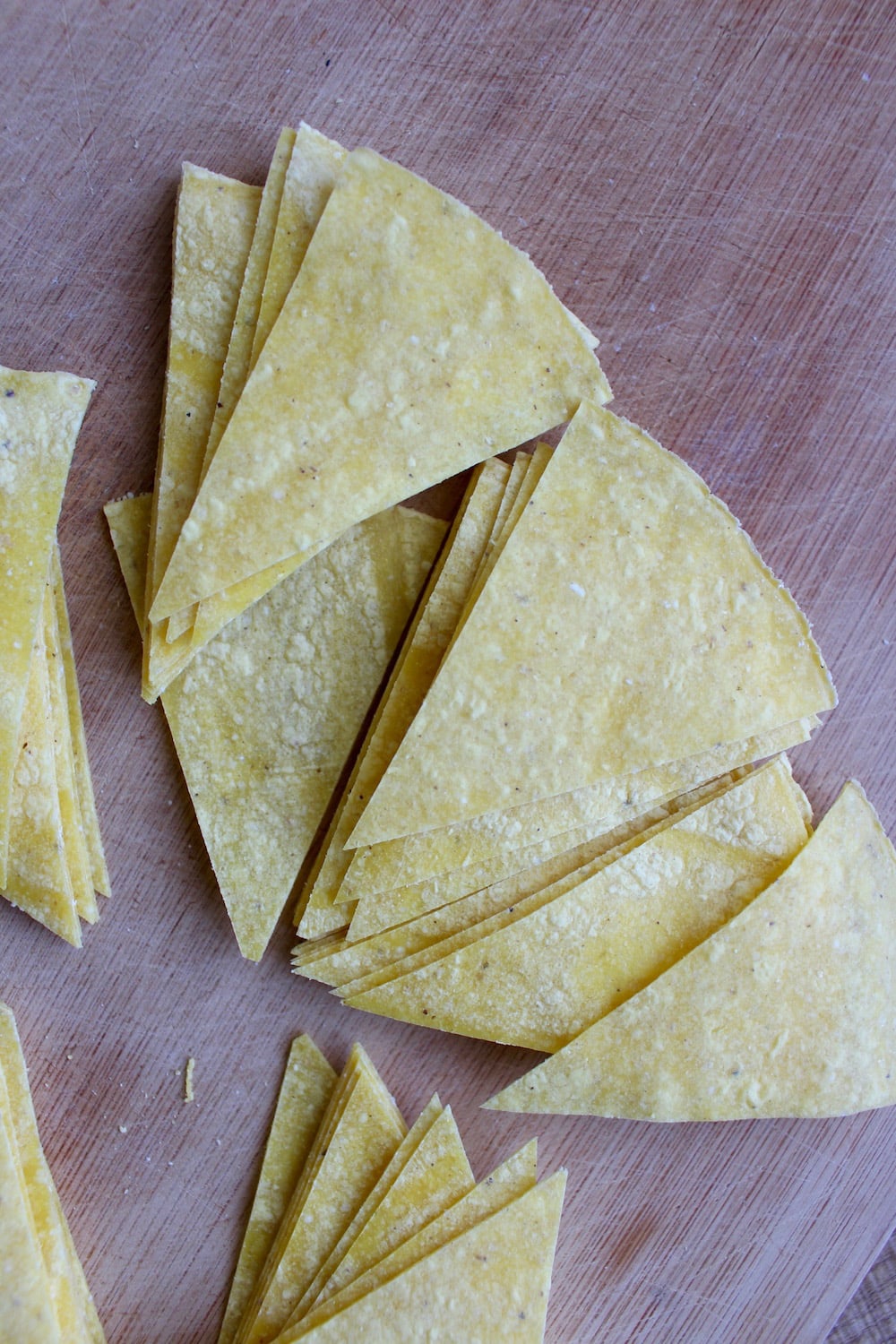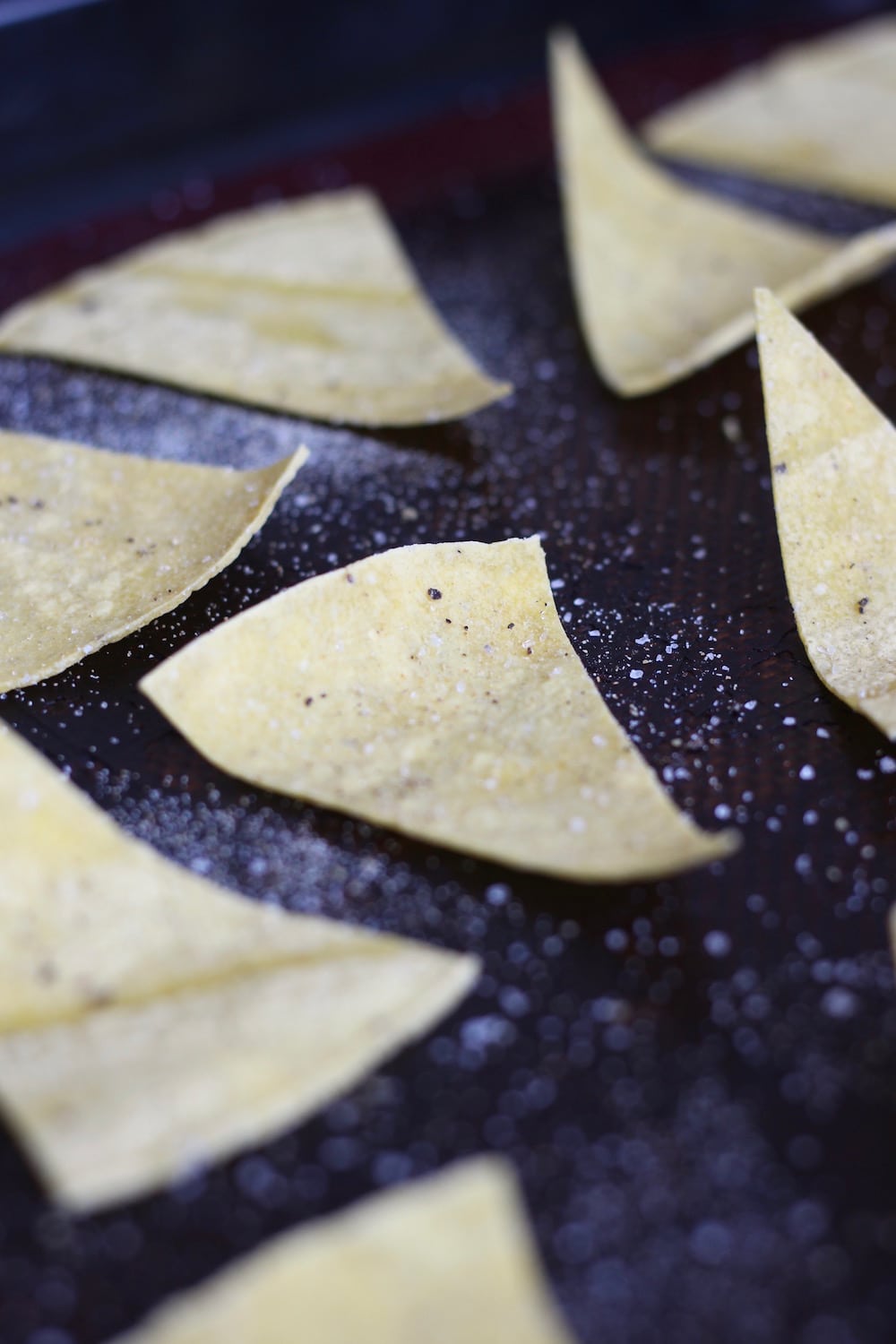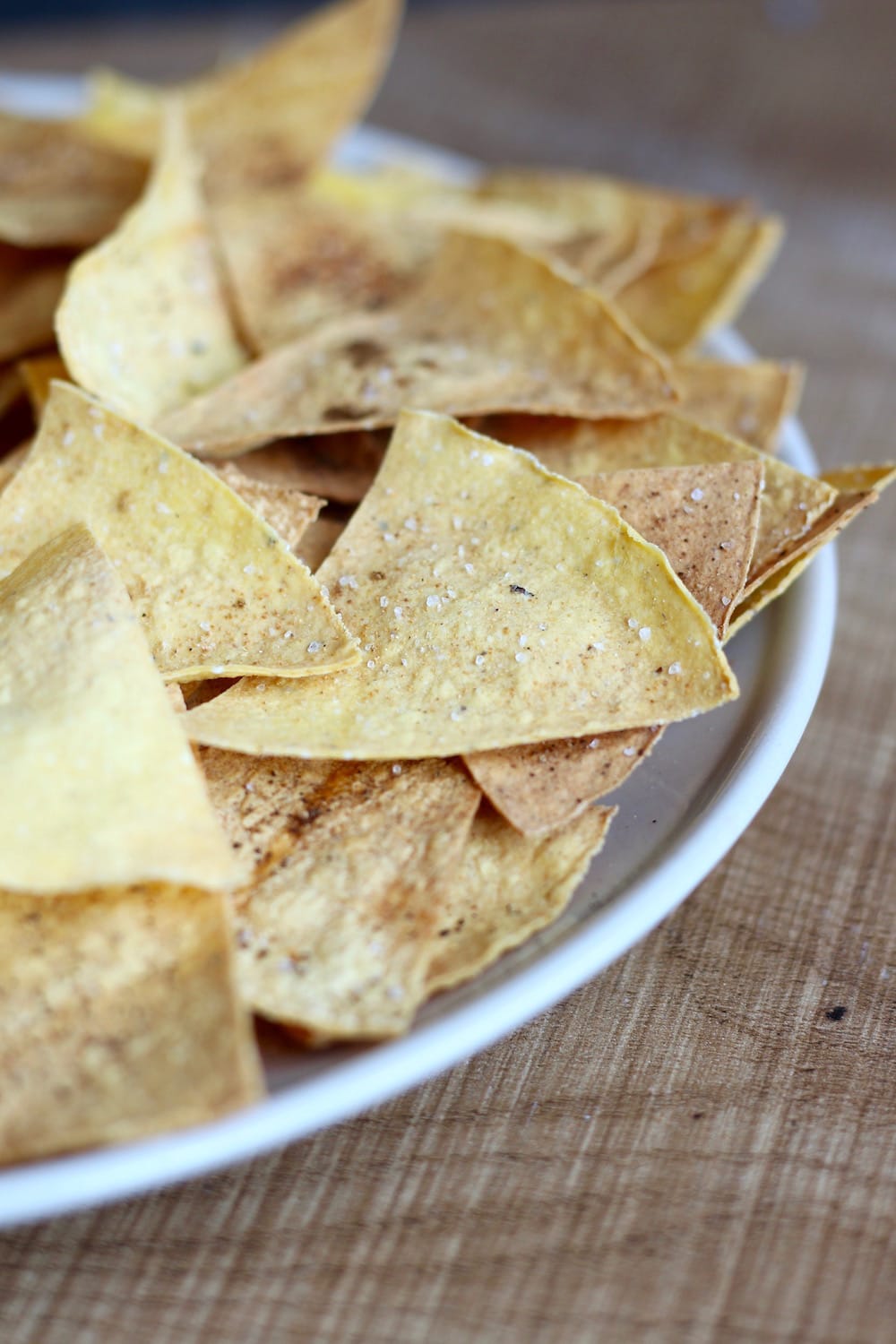 These chips go great with a good roasted tomato salsa!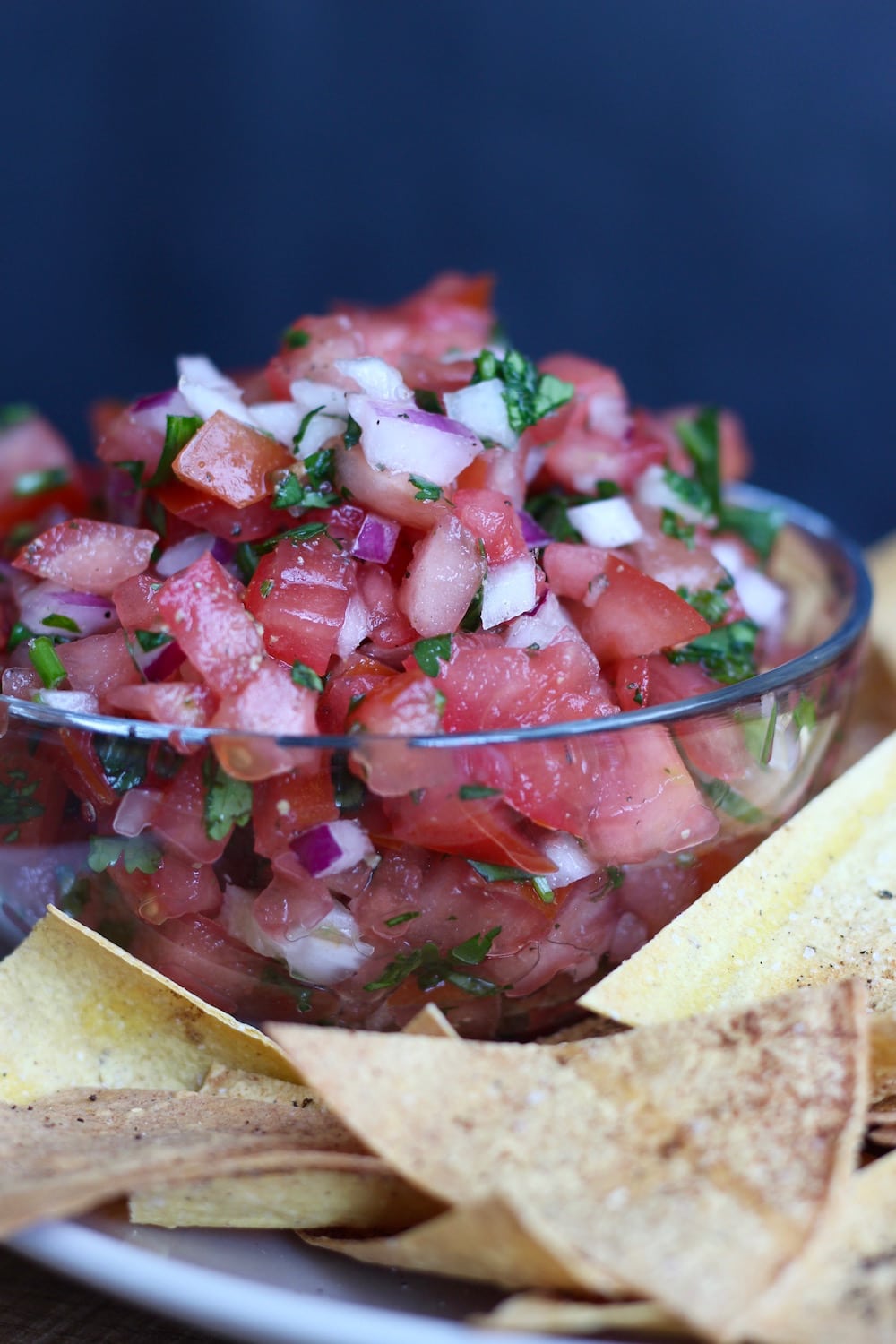 I also love to serve them as a side dish whenever I'm making any Mexican-inspired dish, such as this delicious vegan enchiladas.
Homemade Oil Free Baked Tortilla Chips
Enjoy all the chips and salsa you want without the guilt with these easy to make Homemade Oil Free Baked Tortilla Chips!
Ingredients
Oil Free Corn Tortillas
Salt
Other spices: cumin, chili powder, black pepper, etc.
Instructions
Preheat your oven to 400 degrees Fahrenheit.
Keeping the tortillas stacked and using a sharp knife, cut the tortillas into 8ths (4ths or 6ths if you want larger tortilla chips).
Spread the triangles out on parchment or silicone lined baking sheets making sure each triangle has about ¼ inch of space on every size. In order to get crispy, they need to not be touching
Sprinkle salt and any other spices you desire over top.
Place the baking sheet in the oven and let the tortillas bake for about 5-10 minutes, watching them closely after 5 minutes to keep them from burning.
Once slightly golden, removed the tortilla chips from the oven and allow them to completely cool before storing them in an airtight container.
Continue this process until you've baked all the tortillas.
Recommended Products