Summer is synonymous with ice cream, but what about fudgesicles, strawberry jam oatmeal bars, strawberry shortcake, lemon loaf cake, and of course, brownies! Find inspiration for your next vegan summer dessert recipe here!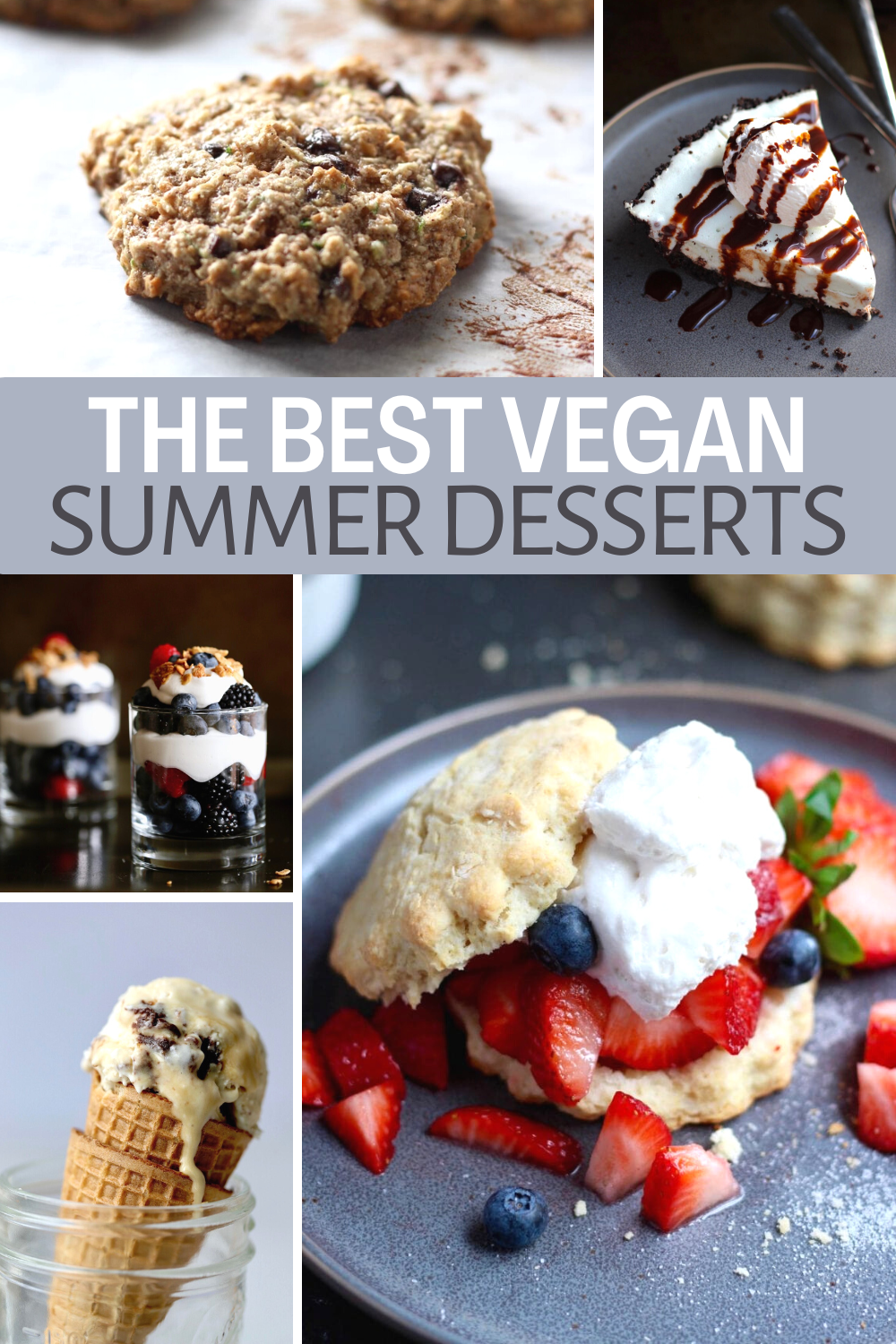 Summer is the best time of year for cooling down with a bowl or cone of ice cream.
But seasonal fruit such as strawberries make delicious summer desserts as well!
Today I'm sharing my favorite plant-based summer dessert recipes that use seasonal ingredients and/or are refreshing for the hot summer months.
I hope you enjoy these delicious summer treats!
My Favorite Vegan Summer Dessert Recipes
The vegan summer dessert recipes list below has 14 recipes to choose from, but if I had to choose my top 3 recipes, they would be:
Also, don't be scared to try out my vegan zucchini brownies. They're a great way to work more veggies in and you won't notice the zucchini... I promise!
Vegan Summer Recipe Inspiration
For more vegan summer recipes inspiration, check out my 92 Easy and Healthy Vegan Summer Recipes roundup.
Vegan Desserts Inspiration
You can use the filters on my recipes page to filter for desserts (or whatever you want!) This link will take you directly there - all vegan dessert recipes on The Conscientious Eater.
Vegan Summer Dessert Recipes